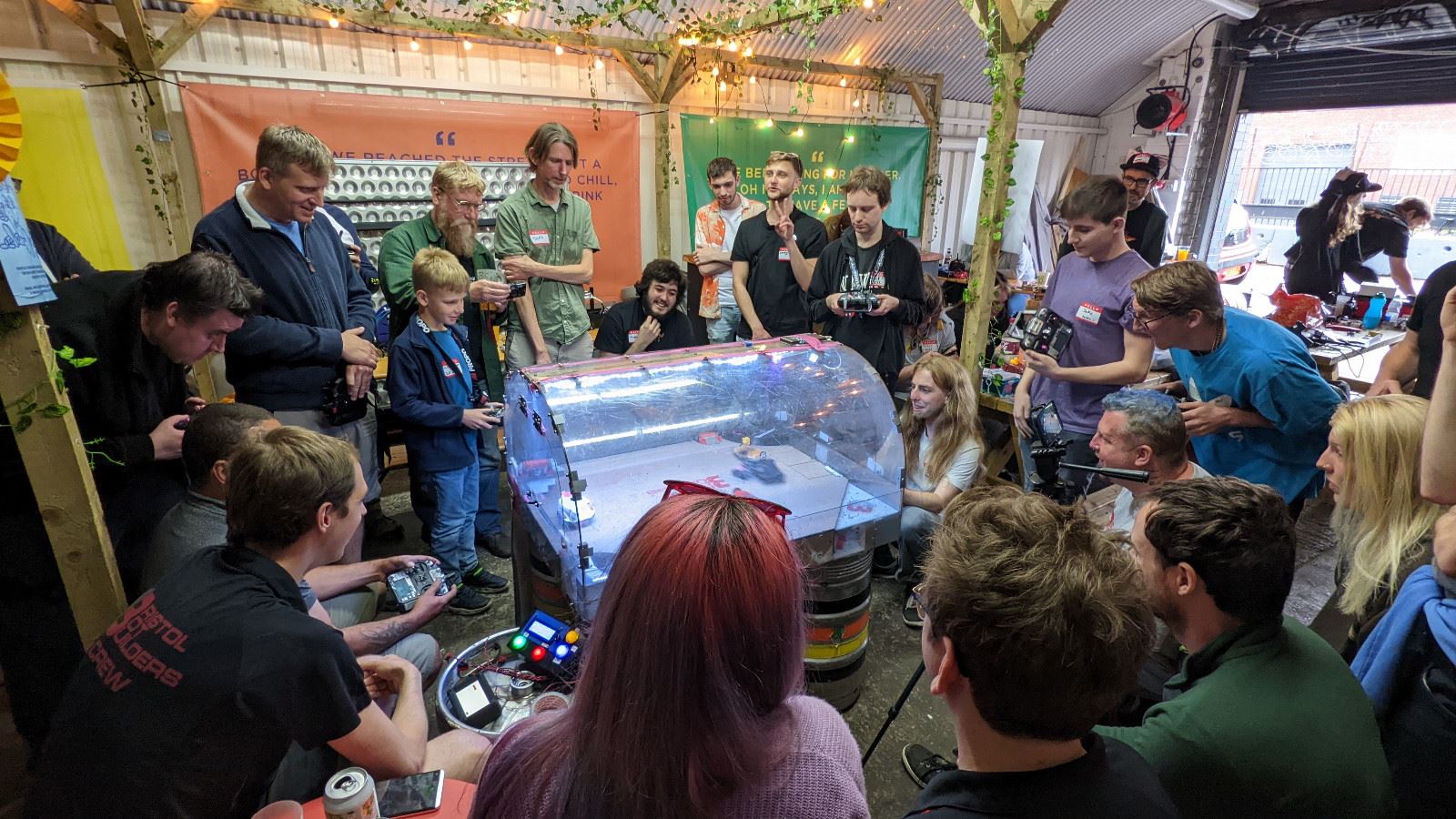 Facebook event:
https://fb.me/e/2w4mtWt1F
Mini robot wars in a pub - free to spectate.
Roboteer signups:
bbb.gd/signup
Venue: Cider Box, Silverthorne Ln, Bristol BS2 0QD from 1.30pm.
10 mins walk from Bristol Temple Meads Station.
Free street parking Gas Ln & Silverthorn Ln
Excellent cider, beer soft drinks and snacks available!
-----
MORE INFO FOR ROBOTEERS - We'll be fighting:
150g Full combat Antweights:
bbb.gd/ants
175g 2v2 Plastic BAnts:
bbb.gd/bants
As usual this is in a pub environment so bring minimal tools and share pit space as much as possible!
ARENA: We're bringing back the beetle style layout again - one out of the arena zone and a lowering pit - the pit button will be enabled 30 seconds into the fights.
FORMAT: We're planning a dedicated round robin 150g full combat tournament for this one - multiple round robin rounds (at least 3) of 1v1 fights starting at 1.30pm, we'll have a break from this with a 2v2 BAnts tournament about half way through (maybe ~4pm?)
------
Bristol Bot Builders: Combat robot builders and Robot Wars fans in Bristol and South West England. Regular Feather, Beetle & Ant events! Website: bristolbotbuilders.com Facebook group: bbb.gd/group