Hi,
I got some more lipos from Hobbyking, but I noticed that the previous 2S packs seem to be discontinued and the only tiny 2S packs they have now are the "Compatible LOSB0863".
I didn't really notice this before I ordered, but they look like this (see attached).
The discharge plug is different, but I can change that. The thing I didn't spot, is that the balance-charging plug is ALSO different from the other packs. The previous packs that nearly everybody uses have a JST-XH connector (pitch 2.5mm) but this pack has a 2mm pitch JST-PH. This is good because it's a bit smaller, but bad because it doesn't fit any of the most popular chargers.
Anyway I've hacked up a conversion cable now and it does charge... I only almost created a fire while doing that

On the plus side, they seem to be rated even higher than the older packs and they aren't any heavier.
SO if you're buying some of those, remember the balance plug is a JST-PH 2mm.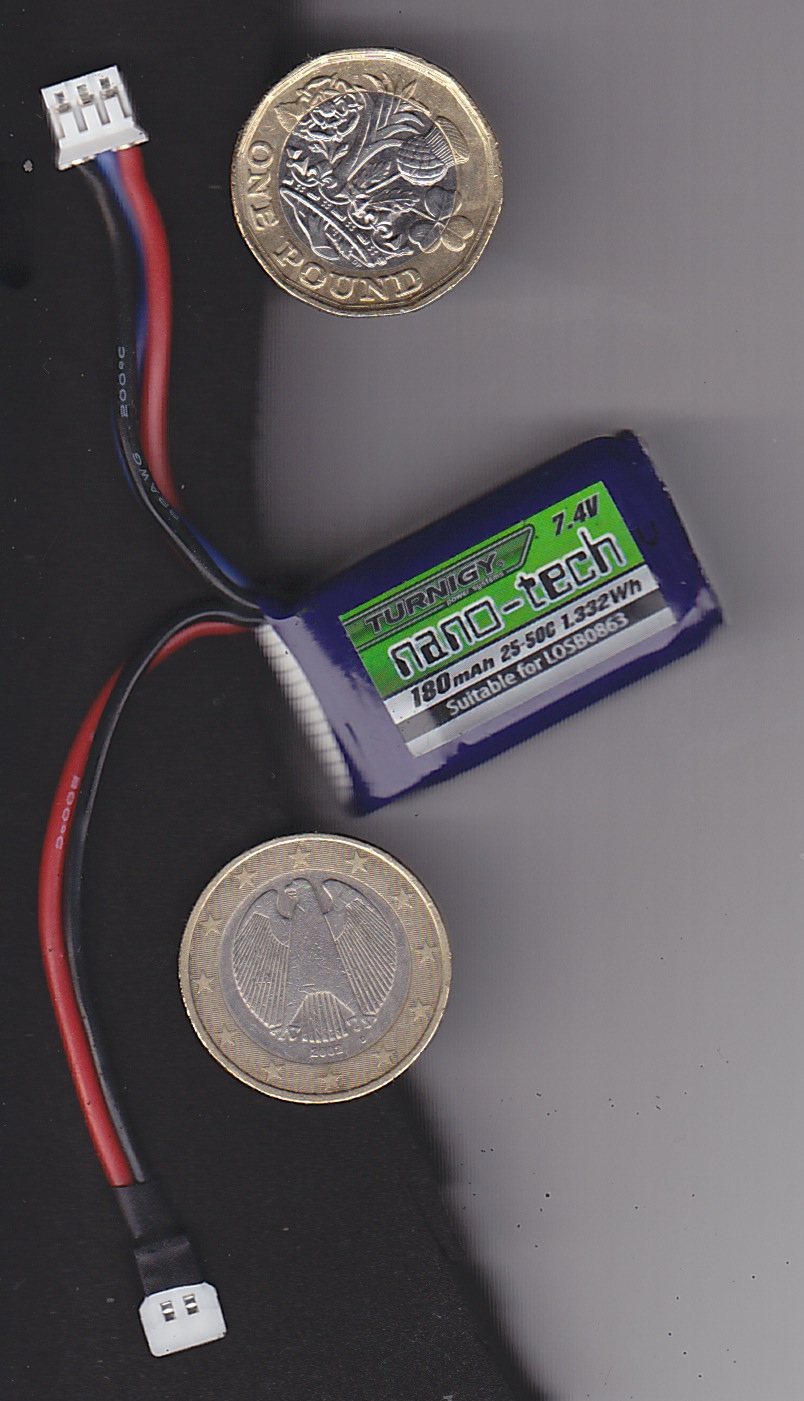 NB: Now rated 50C burst, which means 50*0.18 = 9 amps, which I don't think those wires/ connectors will really take, but it's optimistic!