Hi!
Can't remember if I've introduced myself properly so here's a try!
My name is Danny and im a roboteer from Sweden. Been reading on forums and tinkering with robots for several years but as theres not too much action
going on in sweden the interest in it has gone up and down as time has passed. Have had a FW and a couple of ants which was driveable but not really
up to fighting.
Now I've taken things further and gotten myself plenty of RC components, HDPE , Poly and other stuff aswell as having a good variety
of tools and machines. Apart from CNC equipments, Lathe and Mill which prolly are the best ones but you do what you can with what you got!

This is the thread where I will keep most of my builds and ideas etc.
At the moment I ahve a tracked AW being built, parts for a AW spinner aswell apart from the ESC's and a FW with an electric lifter being built.
Anyways heres my first combat ready Ant named Bounce (if its not taken);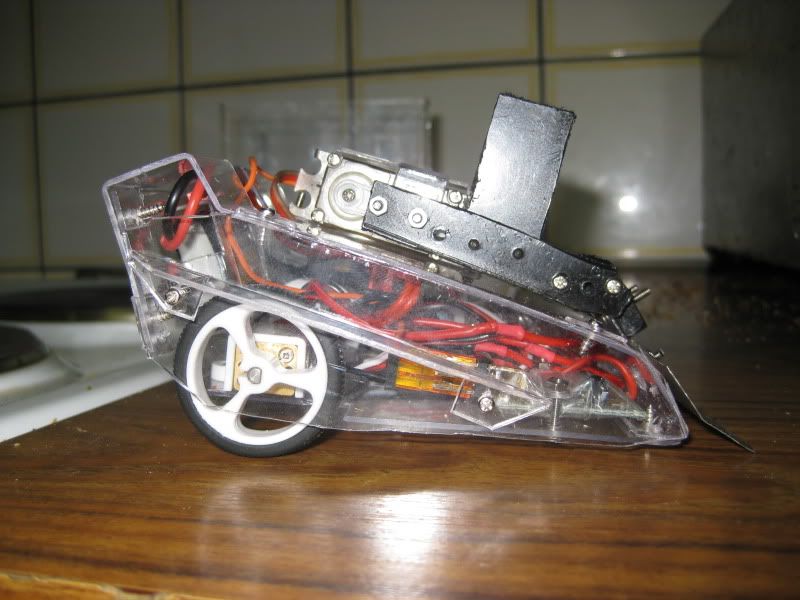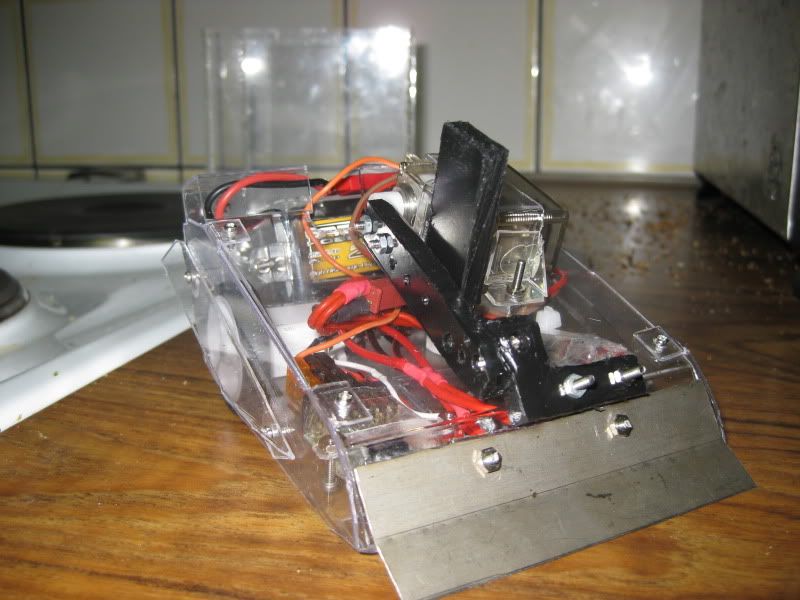 Specifications:
Motors: 2 polulu 50:1 HP
ESC: EScheap10 from botbitz
Reciever: OrangeRX 6 chan DSM2
Battery: Gravity 8,4V Lipo 250mAh
Weapon: GWS Park HPX BB servo operating a 0,4mm Ti flipper
Weight: 145gm