Hi .
Thought I'd start my own place to put stuff.
I have been a bit quiet lately,but hope to rectify that.

I have been putting together a robot,and have uploaded a couple of videos on youtube...
http://www.youtube.com/watch?v=2MvfE6n3 ... ature=plcp
It is way too quick,but should be fun!

It is to be a flipper,wierdly similar in shape to Craigs new flipper,Ixion!
But mine is a little bigger,and uses a completely different flipping mechanism.
This is the cad chassis design...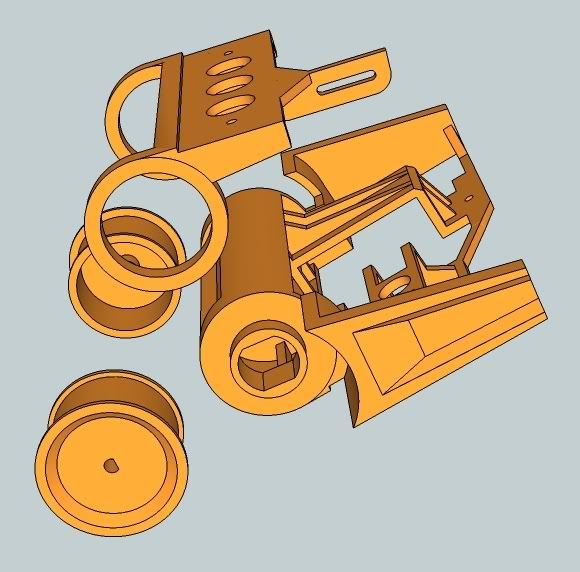 And I recieved the final article from shapeways this morning...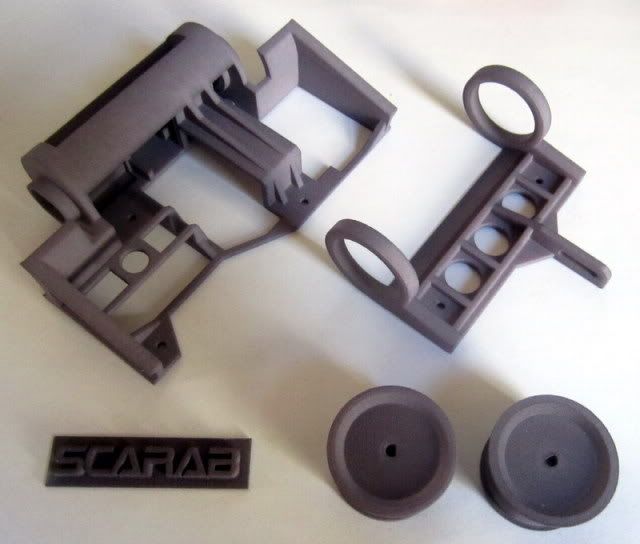 And here are a few pics of how it goes together so far...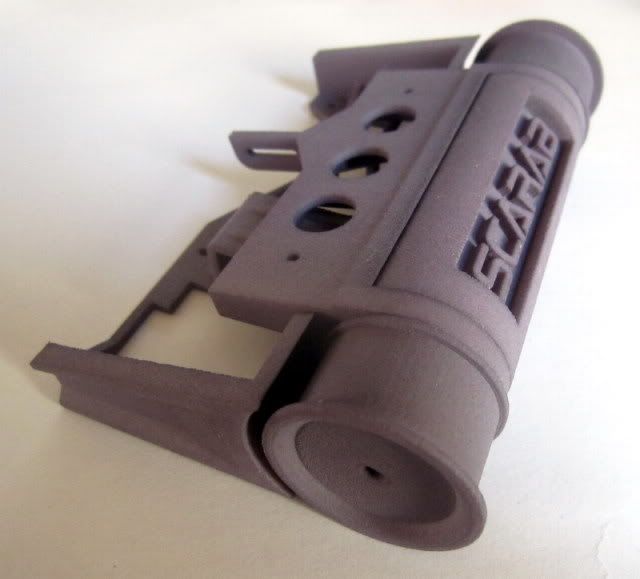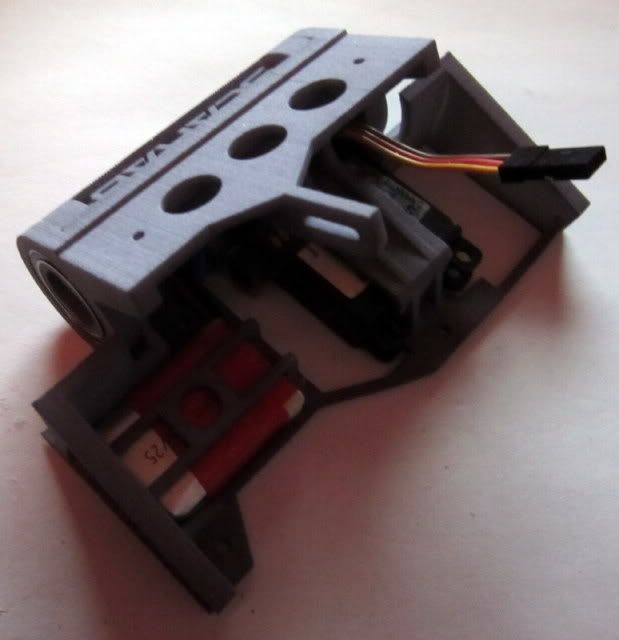 There will be a 1mm carbon sheet on the top and bottom to provide the flipper surface.
The flipper mechanism uses 2 bearings which rotate around the motor hubs.
And there is also a switch and charge port incorporated into the rear of the chassis.
I have made a mistake in the diameter of the wheels,and need to get them remade to fit the tyres that I want,
but other than that,the printed parts fit really well.

Anyway,I thought it looked cool,so thought I would post it.

It is a way off being finished,but it looks pretty feasable,and might even be within weight too!