Moderators: BeligerAnt, petec, administrator
---
it's 1g/cm versus 2.7g/cm with about 30cm3 of material, so 30g versus 81g theoretical, However the chassis and weapon are built as one so in reality it's not very heavy. plus the whole robot is only 96x97x30mm
---
Posts: 3716
Joined: Sun Apr 03, 2005 5:30 pm
Location: Antrim, Northern Ireland
Contact:
---
Posts: 1133
Joined: Tue Jan 20, 2004 12:00 am
Location: London
Contact:
---
Posts: 1190
Joined: Thu Sep 16, 2010 4:57 pm
Location: Secret Undisclosed Moonbase Location
---
If I can get it right before the AWS then it shall be there ready to be destroyed in the first round

Yes, the machines are run in China but from my instruction as to what tools and how things should be clamped and such.
I've done a quick pre assembly, it's pretty... teaser image: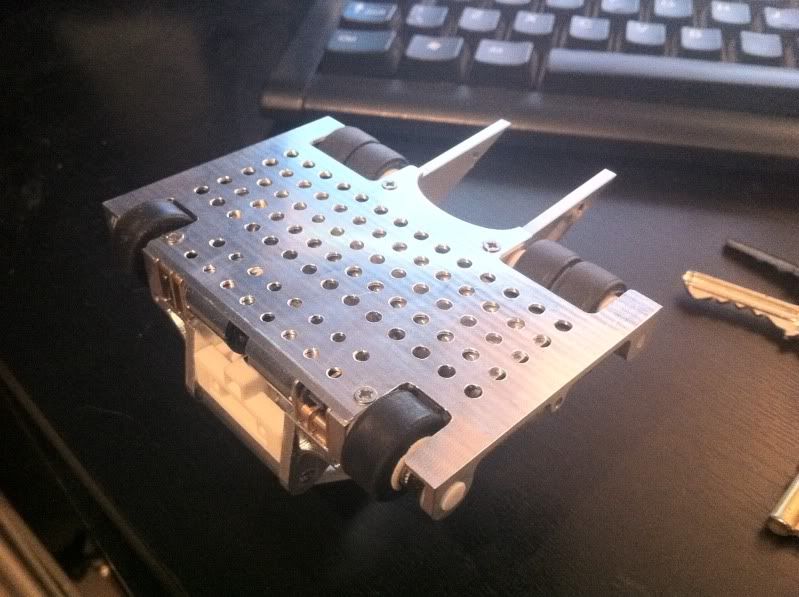 edit* sorry, that was a typo, 40mm tall including the arm. 39.3 to be exact from floor to the highest point on the bracing of the arm.
---
Posts: 1190
Joined: Thu Sep 16, 2010 4:57 pm
Location: Secret Undisclosed Moonbase Location
---
I promise this is the last post before it is actually finished but it's too shiny not to photograph...
I'll use the other developments as an excuse to post another picture: I've rebuilt complexity in a new reinforced chassis that looks almost identical... And I've finished my drive all day. 140g with 4 motors and a 500mah lipo... 97x98x20mm: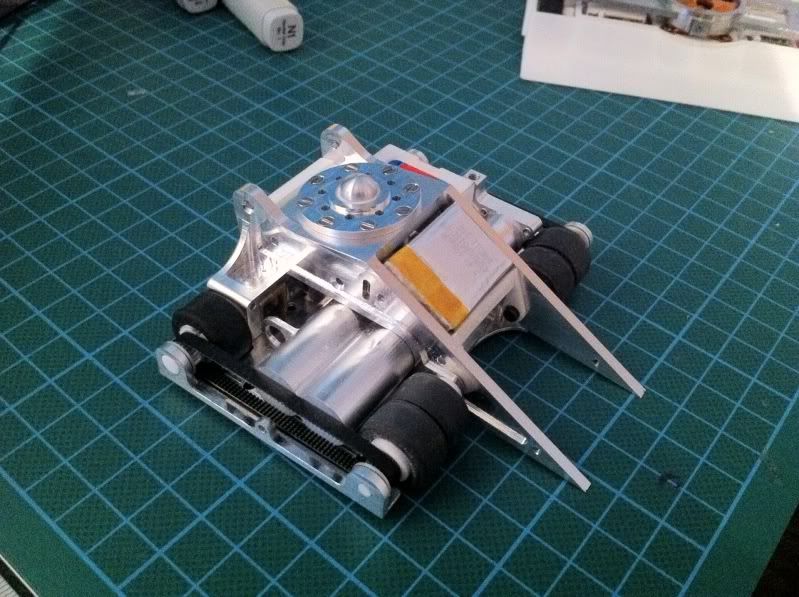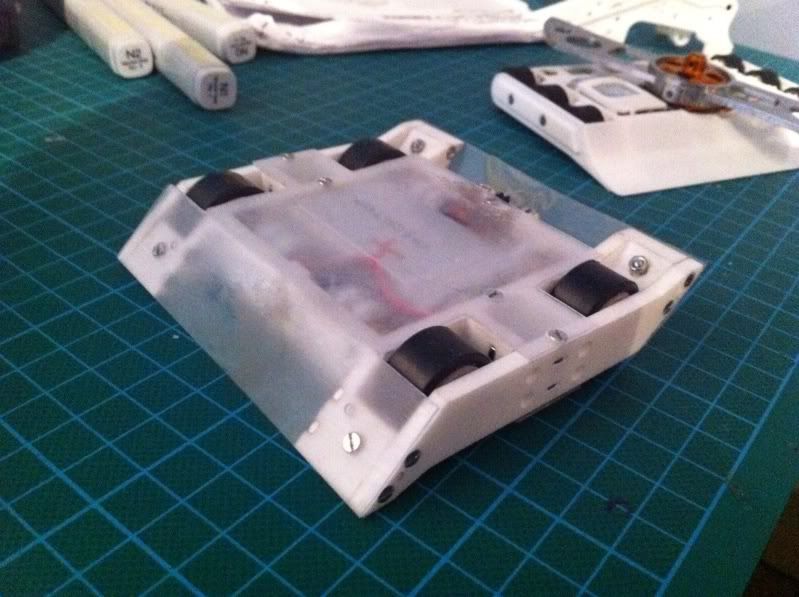 sorry, terrible image quality...
---
I've been working on ironing out all the problems with the last few pneumatic systems, I'm on probably the 30th model before it's starting to look feasible in terms of weight. It does away with all the tight tolerance threaded joints which where causing an issue in the last version. It also has a pivoting ram which makes the return much more simple. The ram no longer has an engineered leak and now is vented by a Parker solenoid valve. It still uses a shuttle valve but in the form of two micro quick exhaust valves, activated by a second Parker. I still need to make up some cradles for components and squeeze them in when I get the time. it'll be mostly made from polycarbonate, trying to go back to the old style. dimensions are 118x95x45mm.
On a separate note new sponsor plugs are:
Shaderlight
, who produce the render software I have been using although not to the full extent here as I'm too impatient to play with lighting set ups today.
http://www.shaderlight.com
and also
Fingertech Robotics
, who make the 12mm Fingertech tiny escs that I have been using. I'm told they are looking for a uk store to stock the modules so as to reduce costs for us over here, but I will let you all know if this comes about.
http://www.fingertechrobotics.com
I have also been working on a sealing piece for the aluminium version to make that work a bit better, videos to come...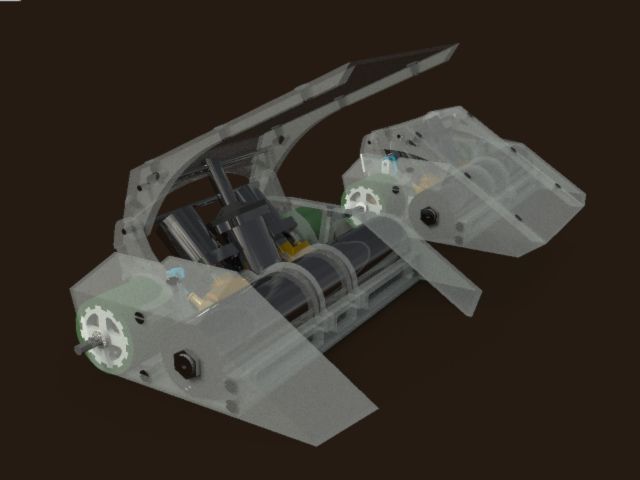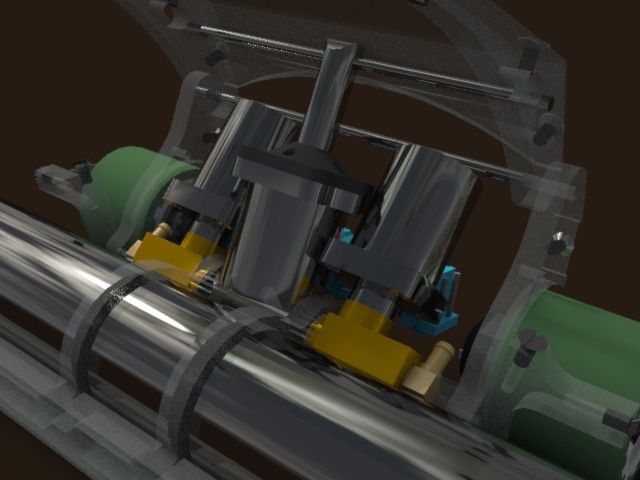 ---
Posts: 1133
Joined: Tue Jan 20, 2004 12:00 am
Location: London
Contact:
---