Made various mods including smaller crankshafts with less throw, smaller batteries 2 x 60ma and new lighter shuffle plates.
This gives a much better action which although slow is useable.
All up weight is now just under 28 gms so almost 10 gms to play with if I decide to add any armour / weapons at a later stage.
Here it is up the right way.
Here upside down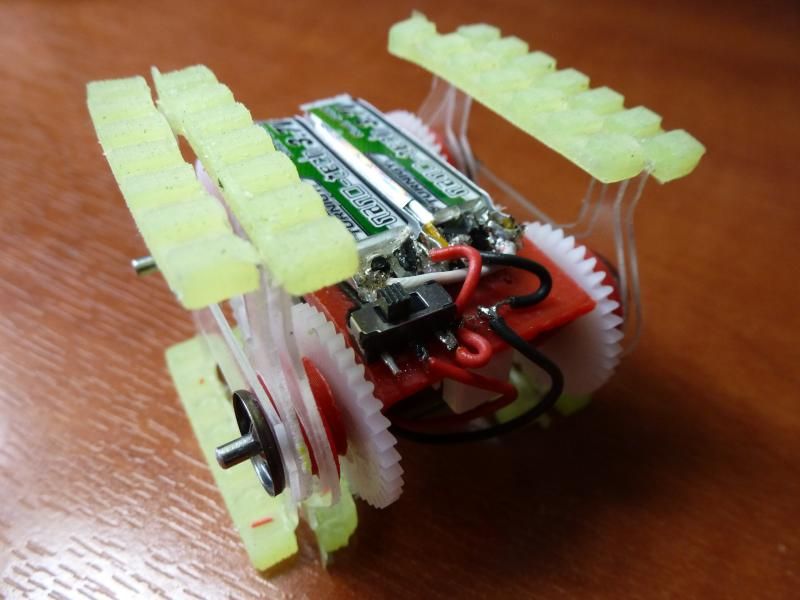 Here it is in the now complete nano team
Here it is in action which has lost a a bit of the comedy appeal.
http://youtu.be/Y_5XQLLGobQ