So..... accidents happen....
For those of you who don't know me - I've been doing the XR live tour with that boxy featherweight with the drum we can't use yet, there's a heavyweight in the pipeline (slow progress there), and now this.....
Long story short - I've kinda been roped into the world of Antweights - This can be blamed, entirely, on my close connections with Southampton Uni, but nonetheless I seem to be stuck with it now.
Unfortunately, for me, this is shaping up to need a couple of my own (not too destructive) antweights and an arena ready for September/October time (not completely impossible - but just a bit short notice!). Something more destructive can follow. Now - I am eternally grateful to Shakey who has spent literally hours listening to my ramblings and helping me with just about everything, but now I need to ask more than one person.
The design certainly isn't fully finished yet but.....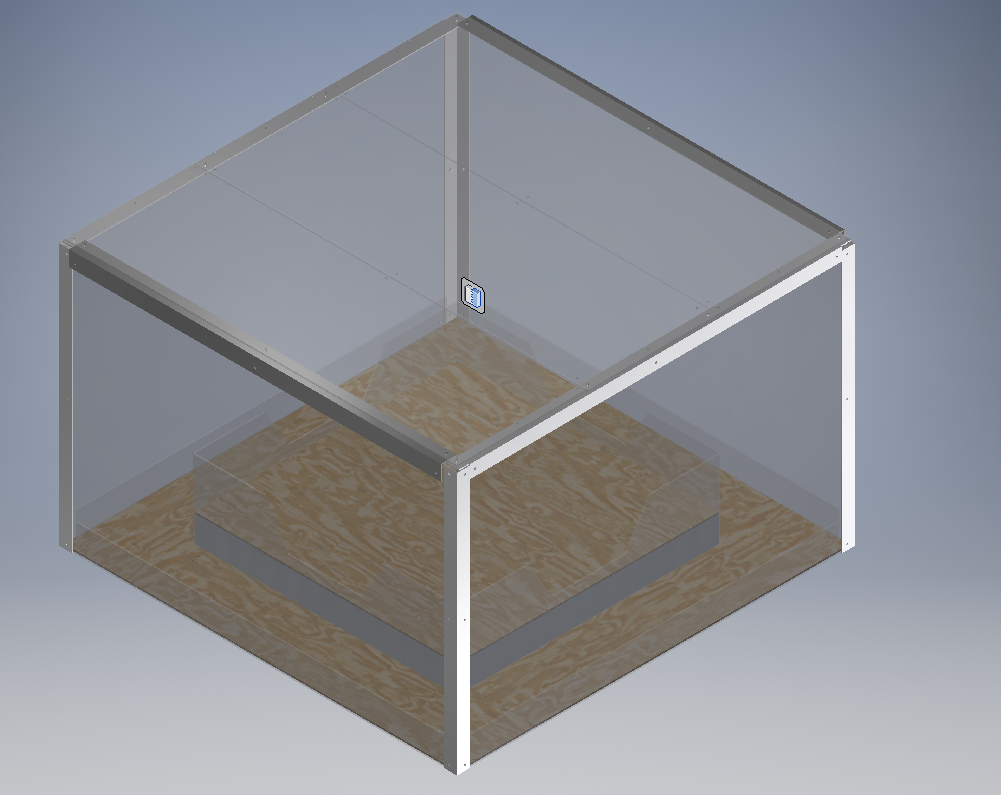 That's the idea anyway. Essentially outer 6mm polycarb box, 1.5m x 1.5m x 1m. Inner arena is basically a bit like the Glasgow arena in shape, but on antweight scale - 1m x 1m fighting platform, two sides are level with the arena floor, the other two have a 50mm ledge you have to get machines over. Lid is 3 parts, fixed middle and two parts that can be flapped open to get machines in/out of the arena. I'm still in discussions about the floor, but... it won't be metal because I understand that doesn't mix with ants too well.
I'm new to this game - you all know far more than me, so please, be gentle (I know you will be until I put a machine in an arena....) and tell me what I've done wrong. Is this an arena you'd want to battle in? If not, why not? What do you want to see different on it?